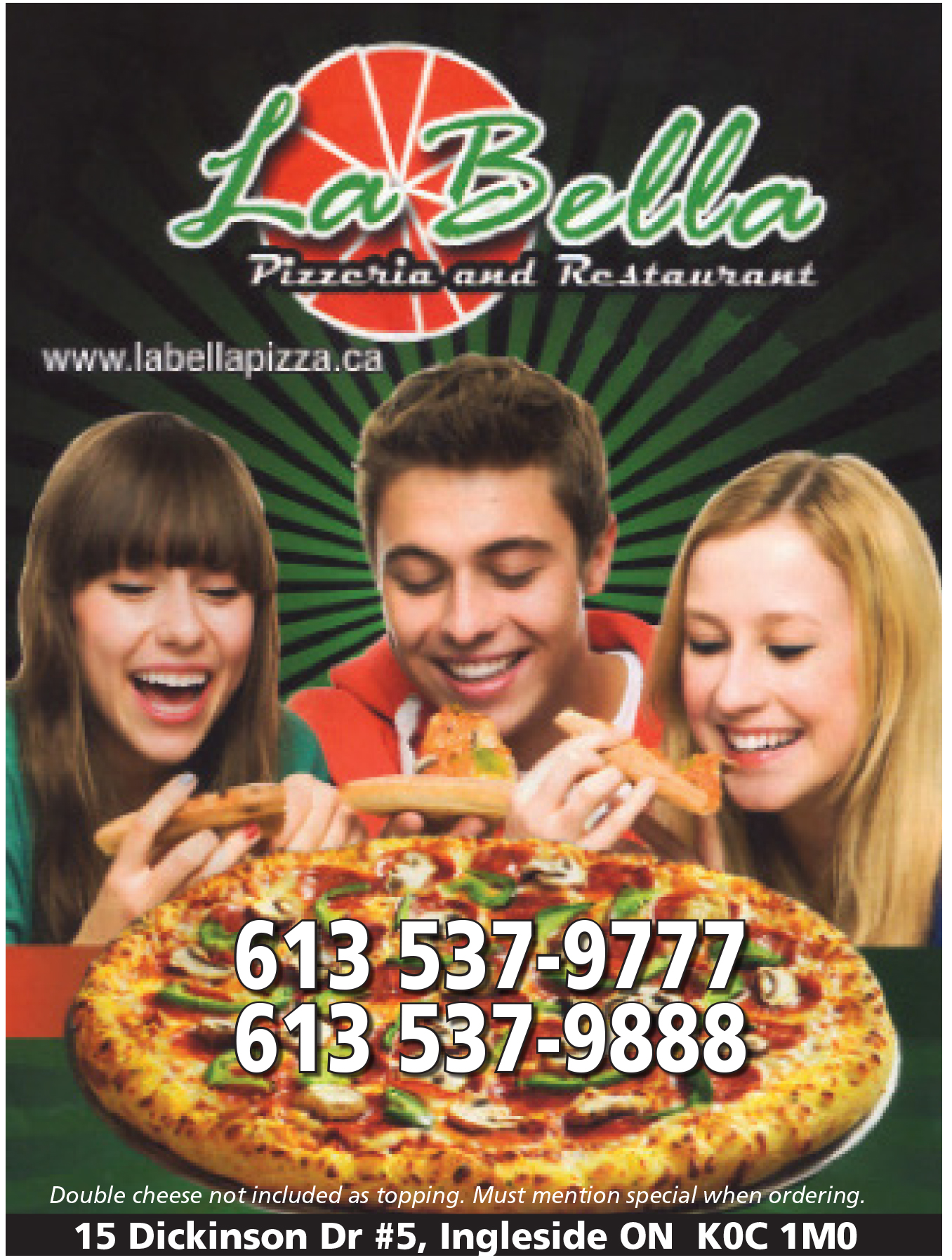 About Us
Delicious, healthy, affordable and fresh Pizza for you and your family. That's what's on our menu – and we are glad you've stopped by for a little taste.
Food
We offer you and your family delectable fully cooked meals to eat at our cozy Pizzeria or to take with you. Our Menu includes Pizza, Salads, Wraps, Calzone, Parmigianas, Souvlaki, Pasta, Subs, Hot Sandwiches, Assorted Sandwiches, Chicken, Triple Decker, Nachos and Side orders. You can also pick out a ready-to-cook dish or two. We can tailor a meal just for you, and of course, we do FREE delivery in Town.
Take a look at our Menu, and come visit us. Bon appétit!

Philosophy
Our Pizza is made with natural, fresh ingredients that we source locally. Let us know if you have dietary restrictions - our friendly staff will help you find just the meal you want.
Customer Reviews
"We stopped by La Bella on our way to Montreal and their pizza was delicious." -- Jay, Brampton, ON

"Highly recommended to residents of Ingleside and surroundings, best Pizzeria in town, they also do delivery ." -- Cathy, Ingleside

15 Dickinson Dr #5, Ingleside, ON | 1-613-537-9777 | 1-613-537-9888